We take bath time serious...seriously fun, that is.
The set that's going to change your bath experience forever - our bath bomb set is complete with 12 assorted yummy scents for any occasion. With scents like grapefruit that will energize you, lavender that will calm you, and lemon that will recharge you...refreshing peppermint or rejuvenating jasmine, it's a top-qual, 5-star spa experience.
Formulated with all-natural ingredients

Cleanses the surface of the skin to help loosen dirt and oil

Rejuvenates dull & tired skin, leaving you feeling radiant

Complete with a multitude of moisturizing ingredients such as Shea Butter, Cocoa Butter, Argan Oil, and Olive Oil
1. Fill your bathtub with warm water and unwrap the bath bomb of your choice.
2. Drop bath bomb in the tub and let it fizz!
A feel-good spa experience
A full-body revitalization
Smelling amazing
- Shea Butter is made up of high concentrations of fatty acids and vitamins for optimal moisture
- Argan Oil protects the skin's barrier and improves overall skin texture
- Cocoa Butter replenishes skin's moisture and creates a barrier to protect your skin from moisture loss
- Olive Oil relieves dry skin and irritation from both psoriasis and eczema


See All ingredients
×
bath bombs ingredients
Sodium Sulphate, Citric Acid, Sodium Bicarbonate, Coconut Oil, Sea Salt, Shea Butter, Olive Oil, Argan Oil, Lavender Extract, Lemon Extract, Chamomile Extract, Coconut Extract, Jasmine Extract, Grapefruit Extract, Rose Extract, Vanilla Extract, Apple Extract, Ylang Ylang Extract, Eucalyptus Extract, Peppermint Extract
Free shipping, free gifts, free returns
Trusted by over 4 million customers
180,000 5-star brand reviews
why we love it
grace & stella's all-natural, vegan cruelty-free bath bombs offer a spa-quality way to relax and pamper yourself in the comfort of your own home! The citric acid generated fizz is gentle on your skin, all while the blend of Shea Butter, Cocoa Butter, Argan Oil, and Olive Oil nourishes your skin.
how to use
fill your bathtub with warm water, drop in the bath bomb of your choice, and enjoy!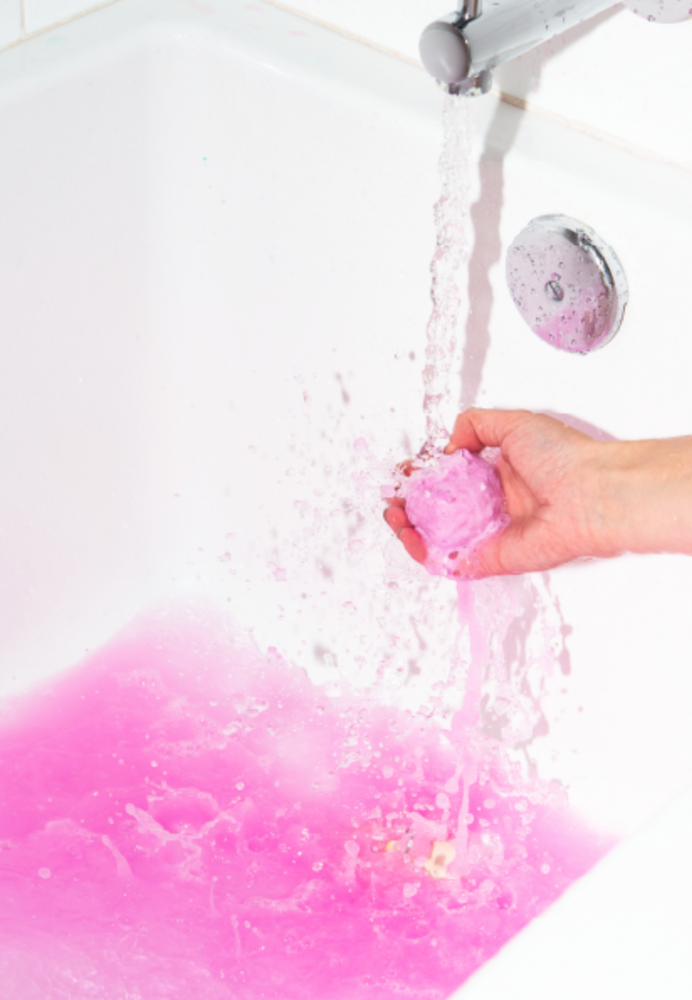 don't just take our word for it
"These bath bombs are beautiful and well packaged. As someone into fitness. I do suffer a lot of aches and plains but thanks to this bath bomb. I feel so relaxed after having a bath. The bath bomb smells divine the quality is second to none and I will definitely be ordering again." Deborah F.
KEY INGREDIENTS
Shea Butter
Shea Butter is made up of high concentrations of fatty acids and vitamins for optimal moisture
Bath Bombs 5 star
This product is fantastic, it offers a great selection of scents
Absolutely amazing!
I purchased this item for myself and I am absolutely thrilled with it! The packaging is incredibly stunning and the bath bombs are the perfect size. I will definitely be purchasing more to give as gifts.
Lackluster quality
No effervescence and zero fragrance. Extremely underwhelming
Fantastic
I absolutely love the bath bombs! They are amazing!
Loved the scent
I included these in my daughter's birthday favor bags, and all the girls adored them.
Bath Bombs
I love these. The scents are subtle but smell delightful
Had a consistent scent
Once I finished the entire pack, I noticed that all the bombs had a similar smell. Although they didn't produce much fizz, they did leave my skin feeling soft.