Staying at home and distancing yourself from loved ones can be tough but we can get through this, together. Although we are practicing social distancing, we have never felt more connected to our community virtually. The positive and encouraging memes/posts from our customers are really empowering and comforting! It has been wonderful to see everyone sharing their tips and experiences virtually and connecting in a time that may otherwise feel isolating. Let's keep the positive vibes flowing and 
let's make the most of our spare time at home. 
Here is a list of things we'll be doing at home instead of socialising outdoors.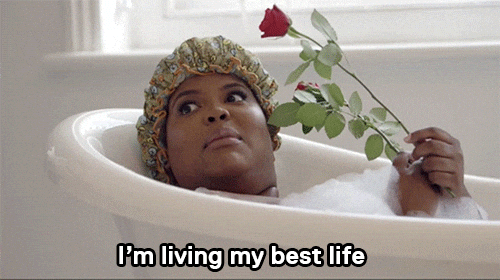 What else would you be doing other than self caring and turning your home into the ultimate spa space? Light some candles to set the ambiance, recruit all your beauty products into your spa space and start pampering yourself! The ultimate me-time experience starts with a tub full of hot water and an amazing smelling
bath bomb.
With 12 scents to choose from and full of nourishing Shea butter, Cocoa butter, Argan oil and olive oil, it is perfect for that me time pamper time! 
After your relaxing bath, it's mask time. Our Dead Sea Mud Mask is great for eliminating blemishes and improving the texture of your skin.
Our Anti-wrinkle + Energising under eye masks are great for boosting your under eye area, it will make you look like you have had 8 hours sleep! 
Then, lastly HYDRATE! our Hyaluronic Acid serum is the perfect hydration boost, this locks the water molecules into your skin leaving your skin fully hydrated. Top it all off with our luscious lavender lotion!
Wardrobe clear out!🧼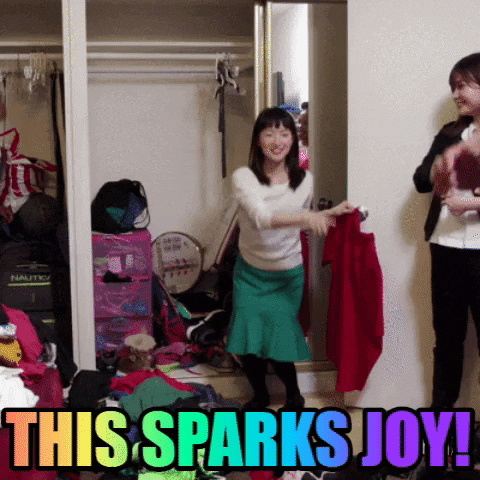 Organise your inventory. Here are some tips on how you can clear out the unwanted items.
1. Take inventory
The first step in your closet clean-out is to completely empty it. Remove everything, including clothes, hangers and shoes -- and plop it on your bed or floor. Don't forget to grab items from shelves, bins and drawers, too. 
You want to start completely fresh, like you've never had clothes before and the pile you made is your shopping area.
2. Grab some bags
Next, you're going to need to grab some bags, a marker and some tape. Put a strip of tape on the first bag and write on it with the marker "trash." On the second bag, place a strip of tape on it and label that bag "donate."
If you have a lot of on-trend or designer clothing, consider grabbing a third bag for items you can sell to a consignment store.
3. Set rules for what goes back in
OK, now that you have the preparation done, it's time to start being ruthless.
Start sorting with these rules in mind:
If you haven't worn it in a year and it's still in good condition, it goes in the charity bag.
If it has holes, worn-out elastic or rips that can't be repaired, throw it in the trash bag.
If it needs a button or has a hole you or a tailor can easily fix (and you vow to actually fix it) put the item in the repair pile.
If it's not your style, it goes in the charity bag.
If it's fantastic, you love it and you wear it, put it in the keep pile.
If it has stains put it in the repair pile. 
If it doesn't fit, donate it.
For the clothing items that you struggle to decide their fate, take a page out of the Marie Kondo method. Ask yourself, does it bring you joy? Do you feel happy with how it fits your body? If the answer is no to both, then toss it.
4. Finish up
Your closet cleaning journey is almost over. Now you just need to put everything from the keep pile back in your closet.
For the rest, it's important you get deal with them right away. Taking action will prevent those items from taking up space and potentially making their way back into your closet.   
Put the trash bag in your bin right away. Drive the charity bag to your local drop-off point right away. No waiting!
Finally, get to work on the items that need to be repaired or cleaned. If you don't have time, take them to the tailor or cleaners right after you drop off the charity bag.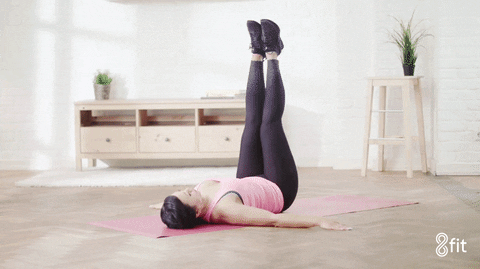 Cancel gym plans and get fit at home! Instead of dumbbells, use canned food, bottles of milk or cans of paint! No mat? no problem, use a towel or a heavy blanket instead.
Our top Netflix recommendations 
Light hearted shows
F.R.I.E.N.D.S.
The Office
Working Moms
Sex Education
Binge worthy
Love is bind
Explained
Peaky Blinders
Comedy flicks
Bad neighbours
Due date
The Hangover
Never gets old
Clueless
Mean Girls
Ferris Bueller's Day Off
Stay safe gorgeous! 
Love,
grace & stella