We love our cute, aesthetically-pleasing website with pretty pinks and huge, high-quality photos of all of our favorite products, but did you know that we also offer our full product selection on Amazon? 
It's true! grace & stella's Amazon storefront is THRIVING
with our complete beauty collection (and maybe even some products that aren't featured on the website? Whhhhaaaat? You'll just have to see for yourself). In fact, many of our customers find their way home to us through Amazon - and we're always very happy to see them.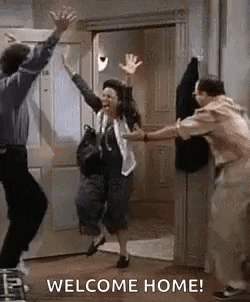 Without further ado, let's dive into the TOP grace & stella products that are available on Amazon.com:
Our Anti-Wrinkle + Energizing Eye Masks
(of course)
I mean, is there any real surprise here? They're simply the best. Pumped with collagen, hyaluronic acid, and vitamin C, our revolutionary under-eye masks combat puffy eyes, dark circles, and fine lines and wrinkles. Whether you've had 8 hours of sleep or only 3, they're there for you in your sleepiest hour. Our nutrient-rich formula revitalizes and rejuvenates the delicate under-eye area, giving you a youthful, awakened glow. Oh, and did we mention they're
gold
and
super cute?
Even more, they're a fabulous gift for everyone and anyone - after all, who doesn't love looking a little more awake?
Our Hyaluronic Acid Serum
The holy grail of hydration!
Our nutrient-rich formula stimulates cell turnover and circulation, boosting hyaluronic acid's ability to penetrate the skin's surface at a deeper level while staying gentle. You can think about it like BIG drink of water for your tissues. Roughly half of the hyaluronic acid in your body is present in your skin, where it binds to water to help
retain moisture.
People between the ages of 19 and 47 have twice as much hyaluronic acid in their skin as those in their 50s and 60s, making HA increasingly crucial to our skin routine as we age. Lightweight and suitable for all skin types, our HA serum alleviates dry skin, reduces the appearance of fine lines and wrinkles, and speeds up wound healing. It improves skin elasticity, making your skin appear dewier and brighter. There's no mystery it's top-selling on Amazon with that lineup of benefits. And of course - it's vegan, cruelty-free, and sulfate & paraben-free.
Our Rose Spray!
A true cult favorite. Many may be familiar with our rose spray from FabFitFun or from countless Instagram posts raving about it, but when all FabFitFun subscribers received our Rose Spray in summer 2019, it blew up, and for good reason. Formulated with nourishing ingredients such as rose extract, hydrolyzed collagen, and aloe vera, this facial mist is unbelievably refreshing and destressing. In fact, the smell of rose has been scientifically proven to relax the central nervous system and has been used to treat depression, anxiety, grief, and tension. An immediate mood booster, our Rose Spray can be used in pretty much any context - whether it be a spritz to help yourself wake up, to set your makeup, or used as a refresher throughout the day, it's there. It's all-natural fragrance and made without parabens, dyes, silicones, and sulfates. 
Our Rose Quartz Roller
Face rollers are taking the beauty world by storm. Facial rolling with a rose quartz roller is relaxing and de-stressing, especially when kept cool. It helps to alleviate the appearance of puffiness, fine lines, and tired skin (bye dark circles!). The rolling technique stimulates blood circulation and lymphatic/water weight drainage in the face. With increased circulation comes increased collagen production, improved skin tone, reduced puffiness, and eliminated toxins. For decades, rose quartz has been thought of as the stone of love and is also believed to have the ability to remove "toxic" energy from your body and soul. The rose quartz crystal is associated with the heart chakra (an area of "spiritual power" in the body, from Indian spiritual practices), associated with compassion, unconditional love, and joy - it is believed that using rose quartz can help bring love and healing into one's life. Inner & outer beauty...here we come.
Our Foaming Face Wash
The most lovely gentle, fragrance-free foaming cleanser. The great thing about this product is that it provides you with a thorough, all-encompassing cleanse without making your face feel tight or dry. The hyaluronic acid in our face wash restores skin and locks in moisture, defending the skin against environmental age-factors and pollutants, and the aloe vera assists in healing, soothing, and anti-inflammation. It's also formulated with Rosa Damascena flower water that helps balance pH, tones, primes, moisturizes, hydrates, and freshens up your skin. Foam cleansers make the perfect second step in a double-cleansing routine (which we like to pair with our grace & stella Cleansing Balm. It's the most effective way to give your skin a thorough clean, especially if you tend to wear a lot of makeup. Our Foaming Face Wash is for everyone.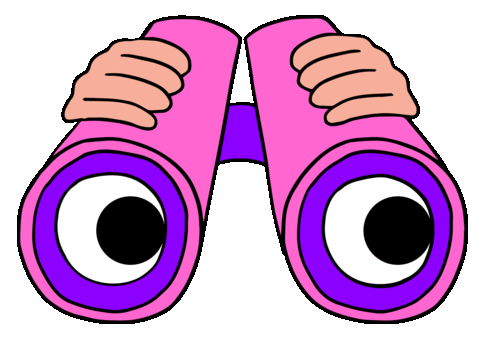 At grace & stella, we want to supply you with our products in every way we know how, so we're so happy to be able to carry our complete product collection on Amazon. But Amazon is only the beginning - keep an eye out as grace & stella products start popping up at more and more storefronts in the future!