FEATURED IN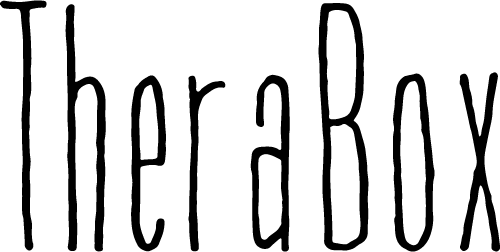 It's like an energy drink for your eyes!
Superhero eye masks that have cooling and de-puffing powers to revitalize your tired eyes, giving you a youthful, awakened glow. These nutrient-rich gold jellies work to reduce the appearance of puffiness and dark circles, especially when kept cold. Talk about 24k magic.
Give the delicate skin of your under-eyes a much needed hydration boost

Contain powerful cooling and soothing properties to visibly de-puff even the worst of eye bags

Counteract the visual effects of the sun, poor sleep, harsh makeup removal, and dry, ageing skin
1. Apply under eyes on makeup-free skin
2. Wear for 15-20 minutes (or however long feels nice!)
3. Discard and pat remaining essence into skin. No need no rinse.
Late nights & early mornings
Revitalizing tired, puffy skin
Combating the appearance of dark circles
Minimizing visible fine lines & wrinkles
- Hydrolyzed Vegetable Protein helps minimize the visible signs of premature aging by plumping skin and making it feel firmer
- Hyaluronic Acid deeply hydrates skin to refine the appearance of fine lines and wrinkles
- Chondrus Crispus Powder is known to counteract the appearance of dark circles and purple-y tones
- Glycerin moisturizes skin, visibly plumping and smoothing out fine lines and wrinkles

See All ingredients
×
energy drink eye masks ingredients
aqua, glycerin, chondrus crispus powder, hydrolyzed vegetable protein, corn gluten amino acids, 1,2-hexanediol, xanthan gum, trehalose, mica, hydroxyacetophenone,allantoin, propylene glycol, ci 77891, caprylyl glycol, ethylhexylglycerin, sodium hyaluronate, ci 77491
Free shipping, free gifts, free returns
Trusted by over 4 million customers
180,000 5-star brand reviews
why we love it
Our nutrient-filled hydrogel under-eye masks are here to give you the appearance of a full night's sleep - even when you might have only had 3 hours. Say goodbye to puffy eyes and dark circles - we've got your back.
how to use
on cleansed and makeup-free skin, carefully place the eye pads on your under eye area, just below the lash line.

let the masks work their brightening, depuffing, and hydrating magic for 20 minutes.

discard the masks and massage the remaining essence under the eyes. no need to rinse.

use daily, am or pm. always vegan, cruelty-free, and paraben-free.
don't just take our word for it
"...I get a lot of allergic reactions and have very sensitive skin and I've been using these eye masks and they work really nicely." - Jessica Alba
KEY INGREDIENTS
Hydrolyzed Vegetable Protein
helps minimize the visible signs of premature aging by plumping skin and making it feel firmer
Hydrating eye masks
Great product! Rejuvenates my skin and reduces eye puffiness. Would highly recommend! It's also a great price point for the product.
Incredible
Love these eye masks so much. Only ones that work with my extra sensitive skin.
Best beauty product EVER!
I love this pack so much, I even keep some in the fridge to wear cold which feels so nice. All three leave my under eye so refreshed and hydrated can't recommend this more highly.
Love these!!
I buy these constantly and as gifts for my friends! They have a great cooling effect and decrease the puffiness around my eyes. Highly recommend
In LOVE!
First time trying these eye masks and I have to tell you, they work ✨ magically ✨! I'm glad I got the 72 count because it will last me a long time! I will definitely keep these in stock!
Amazing products!!!
I love love theses!!! Im getting all my friends to try them!!!
Great product and the customer service is PERFECT
Lovely to end a rough day with one of grace & stella's eye masks and the purchase process is handled so well by their team - you actually feel like you are part of the family!
Frequently Asked Questions
Apply the eye masks to your under-eye area with the side soaked with the serum laid flat on your skin. The thicker part goes underneath your eye, by your nose. And the thinner part goes outside towards your cheekbones.
We recommend using our eye masks at least three to four times a week for best results. Use continuously to see steadily improving results!
Yes, the 24K gold eye masks are safe for daily use. Its hydrating and soothing properties will keep your skin healthy with regular use.
Gold is the color of the sun and we made sure that our gold eye masks will help you shine like one! They're especially designed to counteract the effects of the sun, poor sleep, harsh chemicals, and aging. Formulated with hyaluronic acid, which helps your skin retain moisture and defends it pollutants; plant-based collagen that helps strengthen your skin and increases its elasticity; and vitamin C, that evens your skin tone and leaves you with bright and radiant skin; our gold eye masks are sure to help you glow with the confidence of a star!

On the other hand, blue is the color of calm, and that's exactly what we went with. They're formulated specifically to soothe and hydrate your under-eyes. With key ingredients like niacinamide, the protector of the skin barrier that helps retain moisture and camellia sinensis leaf extract, an oil obtained from the leaves of tea plants with very soothing properties, they're packed with all the good stuff to soothe puffiness, combat dark circles, and reduce fine lines and wrinkles.

Last but not the least, pink is the color of youth and love and our pink eye masks are sure to help you feel healthy and blooming. With a focus on firming and hydrating, they're sure to make you look and feel younger. With the powers of Palmitoyl Tripeptide-5 that boosts collagen production, fructose that keeps your skin moisturized, and horse chestnuts that reduce dark circles by strengthening your capillaries and maintaining healthy blood circulation, our pink eye masks will undoubtedly leave you with a mesmerizing blush.
All of our eye masks are designed to reduce puffiness. Just select the kind with the ingredients and effects that would best fit your needs.