Our eye cream? Legendary. We love it, and we have a really good feeling you'll love it too. But you're probably wondering; what's even so great about it? What sets it apart (and above) from products of the like? What's all the hype about?
We're here to answer all your burning questions about our Brightening & Moisturizing Eye Cream - trust us, you'll want to hear this: 
 We set out to create a moisturizing eye cream that visibly brightens, hydrates, de-puffs, and smooths the eye area while reducing the appearance of fine lines and dark circles. And spoiler alert: that's exactly what we accomplished.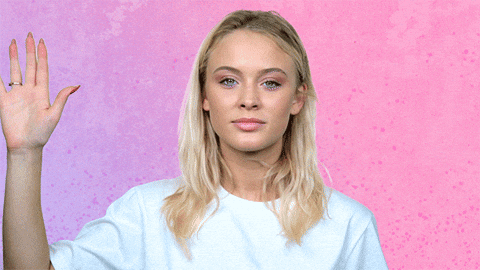 The thing we're most proud of: 
This is really cool, you guys. Our Brightening & Moisturizing Eye Cream is our first of hopefully many more products to be produced by a vegan, wind-powered facility, all about environmental sustainability. We wanted to start 2021 off right, and that means having a continuous dedication to self-improvement.
Without further ado, let's jump into our formula: why it's BOMB, why it's different, and why you should definitely, definitely use it.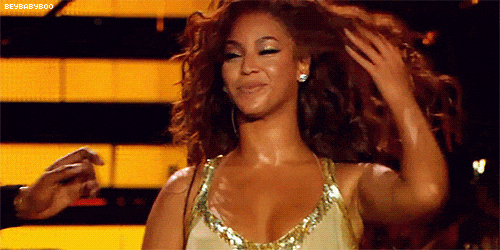 Our formula:
Niacinamide: is the powerhouse ingredient of brightening skin. It's one of two major forms of vitamin B3, and often recruited by skincare professionals to help manage acne, rosacea, pigmentation issues, and wrinkles. Niacinamide has been shown to be effective in helping visibly minimize enlarged pores, improve uneven skin tone, soften fine lines and wrinkles, and diminish dullness. 
 Many similar products do not utilize Niacinamide in their eye cream formulas, which is a mystery to us - it's one of those ingredients that's worthy of your attention, and when it comes to the quest for skin radiance, there's no better route. It's compatible with every other ingredient out there, and it's suitable for all skin types. Oh, and it's the first ingredient after water in our Brightening & Moisturizing Eye Cream. 
Caffeine: is the ultimate wake-up call. If you haven't heard of caffeine use in skincare, let us put you on something: it has the ability to constrict blue-coloured blood vessels beneath the skin, reducing the appearance of dark circles and decreasing puffiness. It also has the ability to fortify the delicate skin under the eyes.
How does this set us apart from other eye creams?
Many eye creams miss this topical ingredient when formulating their products - and to that, we say "not us".
Green Tea Extract: is a completely organic ingredient. A powerful antioxidant that helps reduce under-eye puffiness and redness, it's rich in anti-aging properties. In fact, the polyphenols in green tea possess potent skin-soothing properties and show significant promise for improving the appearance of sun-damaged skin. 
 When it comes to under eyes, green tea extract reduces inflammation and reduces the appearance of dark circles by stimulating blood circulation in the skin. So yeah, you better believe we put it in our eye cream.
 Zinc Oxide: a guardian against sun damage. It blocks UV rays, halting antiaging and reducing the production of the dark pigment. But it's not just a sunscreen - zinc oxide also provides all-around skin protection. It diminishes the tenderness caused by sunburns and also gives chapped skin a soft feel. It works as a skin astringent that prevents oil formation on the surface of the skin. It helps revive your skin's glow by shrinking large pores and tightening skin. Need we say more?
Licorice Root Extract: gently removes the appearance of dark spots and evens out skin tone. One of its components, known as glabridin, is a potent antioxidant and skin-soothing ingredient, which is why licorice often shows up in products meant for sensitive, reddened skin.
Horse Chestnut Seed Extract: helps stimulate circulation, minimizing the appearance of that blueish-dark hue under the eyes that's responsible for making you look tired and worn out. See ya, dark circles. It also helps break down the Hyaluronic Acid in the skin (the holy grail of hydration), providing intense moisturization and hydration.
Pine Bark Extract: an antioxidant that's collagen-rich. Studies have shown it enhances skin elasticity by up to 25 percent and skin hydration by 8 percent, all as a result of increased cell turnover. More cell turnover = less skin fatigue.
Caprylic Triglyceride: is a naturally-occuring fatty acid, effective antioxidant, and emollient - it's efficient in locking in moisture and softening the skin, and we're all about that.
Mountain Arnica Flower Extract: rejuvenates dry and damaged skin by reducing flaking and restoring suppleness.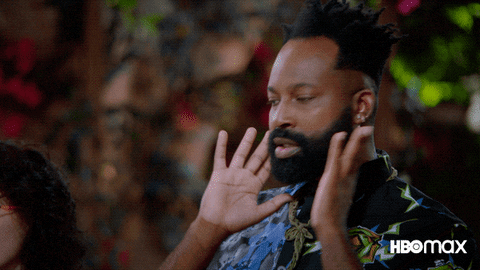 What else makes it the best:
Perhaps some of the most distinguishing features of our eye cream are that it's fragrance-free, cruelty-free, paraben-free, and vegan. While popular brands like the Ordinary, Clinique, Origins, and even Estee Lauder still test their products, that's not what we're about. If it's for humans, it's tested on humans, and only humans - no exceptions. 
Not only did we want our eye cream ethically formulated, we wanted it to be accessible - and that means sold at a fair price point. Our Brightening & Moisturizing Eye Cream retails at $21 USD, while many similar products from other brands retail at steep prices such as $33USD, $39 USD, or even $45 USD for similar quantities.
With all this in mind, we truly believe in this product. Our eye cream can be used daily, AM and PM, and produces actual results. It's yet another one of our skincare products that will be used to build up everyday, staple skin care routines. Plus - it partners well with so many of our existing products - particularly, our Rose Quartz Roller for stimulating blood circulation and increasing skin radiance, and our highly-coveted Anti-Wrinkle + Energizing Under-Eye Masks. Talk about a dream team. 
We can't wait to hear what you think of our new Brightening & Moisturizing Eye Cream, because we're really proud. So, what are you waiting for? Try it and tell us what you think. You're going to love it.